Zoom
Branding and wayfinding for Zoom Offices Amsterdam and wordwide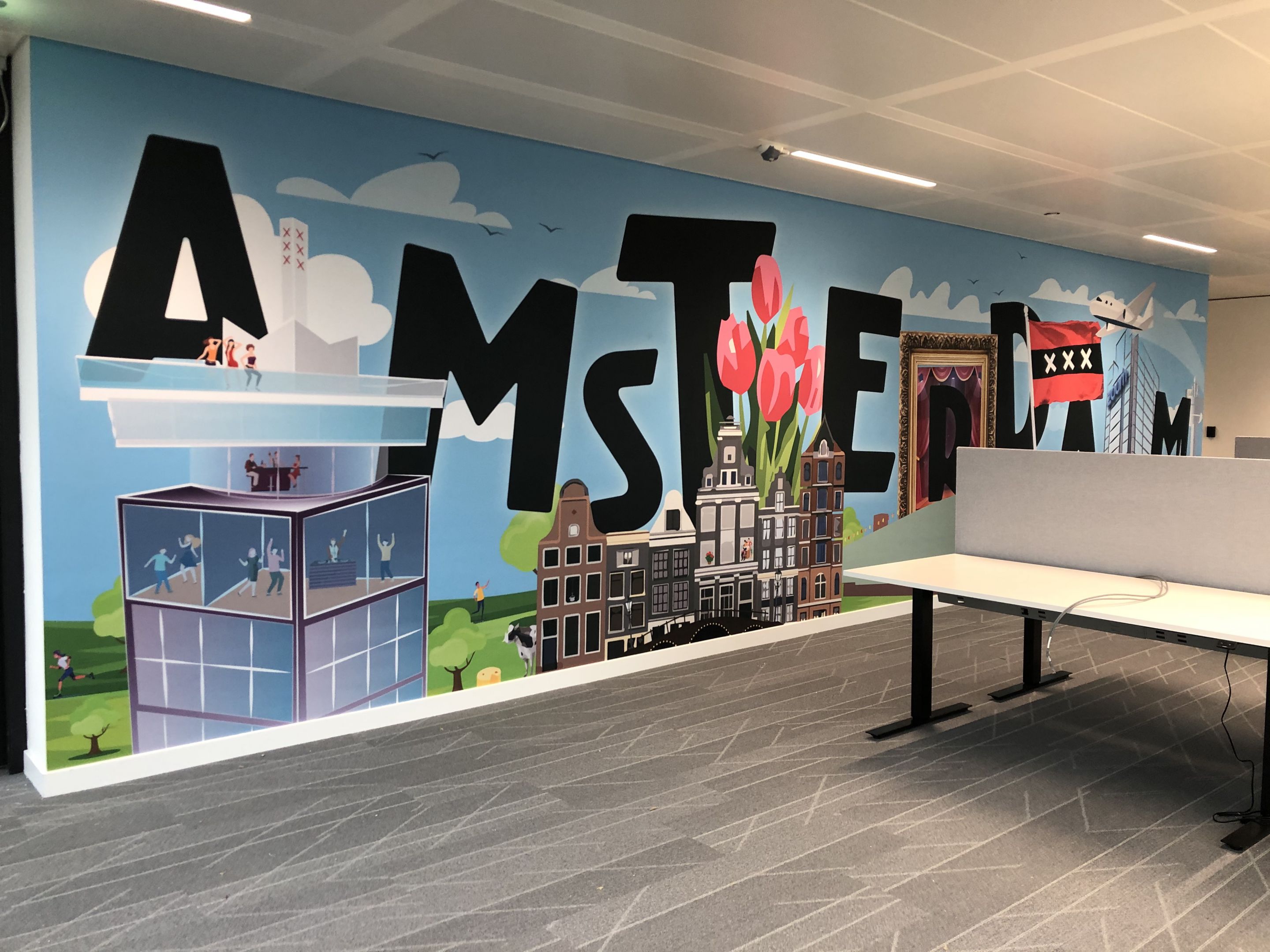 Zoom
Zoom has become our daily communication tool in our lives from 2020. During the pandemic many businesses are forced to work from home. Zoom plays an important role in the communication. As for the Zoom employees also needed to work from home. This let to the development of a vision for work-home relationships.
Inspiration
The work-home balance has changed due the pandemic. For the future it is likely people will work more from home and use the offices as a place to get inspired and creative. For this project we have worked closely with Zoom to partner in this thoughts and develop a creative environment for the offices.
Make the office a desirable place, to get inspired, motivated and creative.
Create small stories throughout the offices that connects with the brand and vision of Zoom
A consistent and concise visual language for all offices worldwide
Bring in local characteristics as part of the identity of the office
Visual language
Due the rapid growth of Zoom there is a need for a clear and concise visual language throughout the offices world wide. We have developed a standardized signage toolkit for Zoom to be used by local offices and manufactures. The toolkit includes the following elements;
Wayfinding in the offices
Identification and general messaging
Icons and symbol signs
Waste management and guidelines
Terminology and braille recommendations
Worldwide
The offices for Zoom will use the wayfinding and signage toolkit to create visual appealing and inspiring offices environments. Zoom will bring their vision of work-home balance to the next level.