We are /designworkplan
Multidisciplinary designers creating experiences and user-focused wayfinding.
Our mission is to make environments
easy to navigate
We connect the physical and digital world to
show the right information at the right time
Research
Understanding the user
Wayfinding research is a review of user needs in relation to information and places. Our research is a clear understanding of issues and opportunities to show people the way and create easy to navigate places.
Strategy
Problem solving
Wayfinding strategy is a problem solving step towards creating information systems and networks connection people to places and information
Design
Creating meaningful experiences
Wayfinding design consists of creating a toolset of sign-products to support the wayfinding strategy. Make ideas work. A clear and concise wayfinding system that stands out in the built-environment providing user-focused information.
Schedule a call with our wayfinding experts
Moving forward
We develop unique experiences and simple solutions for a complex world. Bringing together the physical and digital world, to show relevant information focused on the user. Through research we develop user-centered designs for people to understand the world around them.
Our goal is to help companies and organizations understand, design, and deliver user and customer experiences that exceed people's expectations with expertise in the latest technologies.
Wayfinding Vision
Introducing the term: Wayfinding as a Service. Wayfinding as a Service integrates information tools for people to enable to locate, interpret and navigate places.
A platform independent wayfinding system from signs, print to digital experiences to create a seamless journey experience. This approach enables a shift towards to a more on-demand and personalized service. Using proven technologies and services to deliver the next generation wayfinding information systems.
Collaboration
Collaboration is key to the success of this approach. Build capability to share system resources to ensure accurate and consistent messages throughout the touchpoints of the user-journey.
Test, prototype, fail and succeed the wayfinding strategies to enable a feasable concept to come alive in the built environment.
Inclusive
A clear visual language, graphic standards, and maps that can be universally understood (design for all concept). Inclusive wayfinding should inform all type of users to enable safe routes and opportunities to discover.
Progressive disclosure
Show only what is needed and remove excessive information. Provide consistent information across all media and reveal options along the journey stages.
Process
Our approach is to seek and improve peoples understanding and experience of the built environment through the implementation of seamless journey experience, identity, urban design and wayfinding.
People first — User-centered information tools
Integrated approach — Co-plan, co-design, co-deliver
Vision and research — Solving wayfinding problems
Of the place for the place — A unique experience
Seamless — Extendable and flexibility
Build design resources — Ensure legacy
Invest once and wisely — High quality delivers a ROI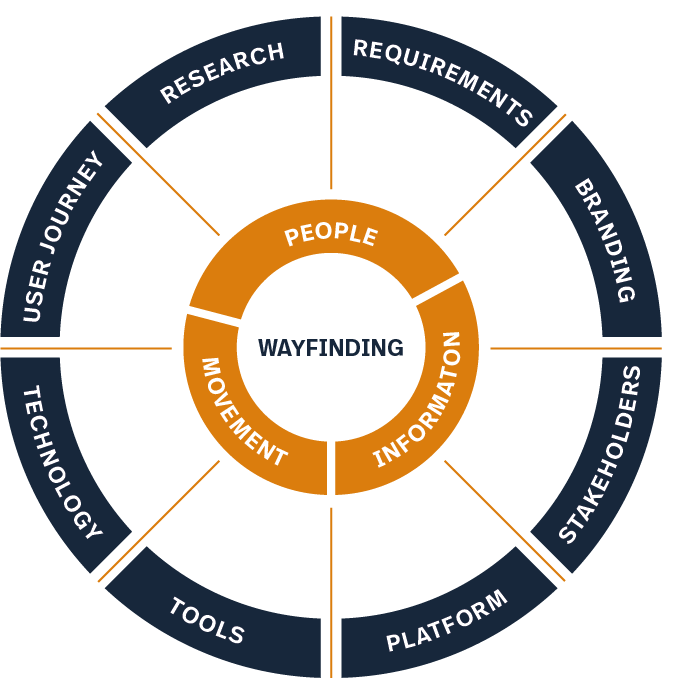 Founded
/designworkplan was born out of curiosity and love for creating experiences through design. The passion from our founder Sander Baumann is design-work-plan.
Every design needs a great plan and hard work to succeed.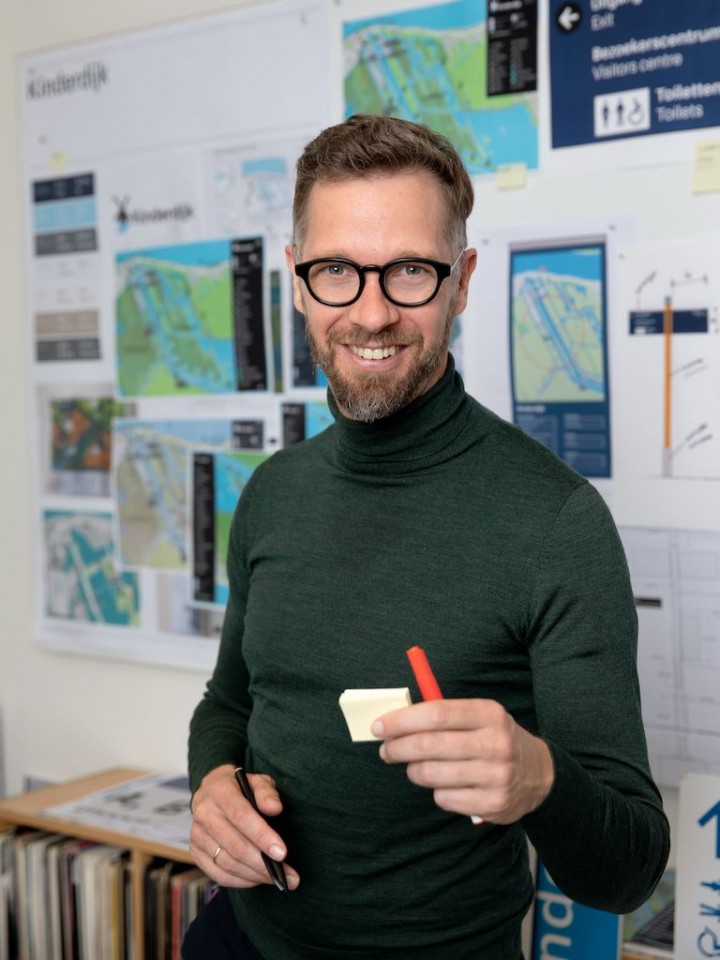 Frequently Asked Questions (FAQ)
What is multidisciplinary wayfinding design?
Wayfinding is a multidisciplinary profession combining psychology, spatial- and information design, and graphic design.
---
What is wayfinding as a service (WaaS)?
Wayfinding as a service is an holistic approach to information design, combining both physical and digital information for a full user-first experience.
---
What is a wayfinding approach?
Wayfinding approach is putting the user at the front seat. Delivering world class information, from the place for the place.
Connect
We are creative design professionals that teach and speak everything wayfinding related.
Multidisciplinary minds
Wayfinding studio
15+ yrs experience in wayfinding
Learning platform
Tools, assets and wayfinding courses