Kinderdijk
Map design and wayfinding for Kinderijk UNESCO World Heritage.
Kinderdijk
Kinderdijk is situated in the Alblasserwaard polder at the confluence of the Lek and Noord rivers. To drain the polder, a system of 19 windmills was built around 1740. This group of mills is the largest concentration of old windmills in the Netherlands. The windmills of Kinderdijk are one of the best-known Dutch tourist sites. They have been a UNESCO World Heritage site since 1997. ~wikipedia
Volunteers
Kinderdijk runs mostly on volunteers, they show visitors around and tell stories about Kinderdijk. When developing the new wayfinding system and mapping we knew the volunteers should play a key role in development.
Area development
The area is in the development, a new visitors center is built which includes new routes to the musea of Kinderdijk. The new layout of Kinderdijk required a new fresh look on the wayfinding and map design.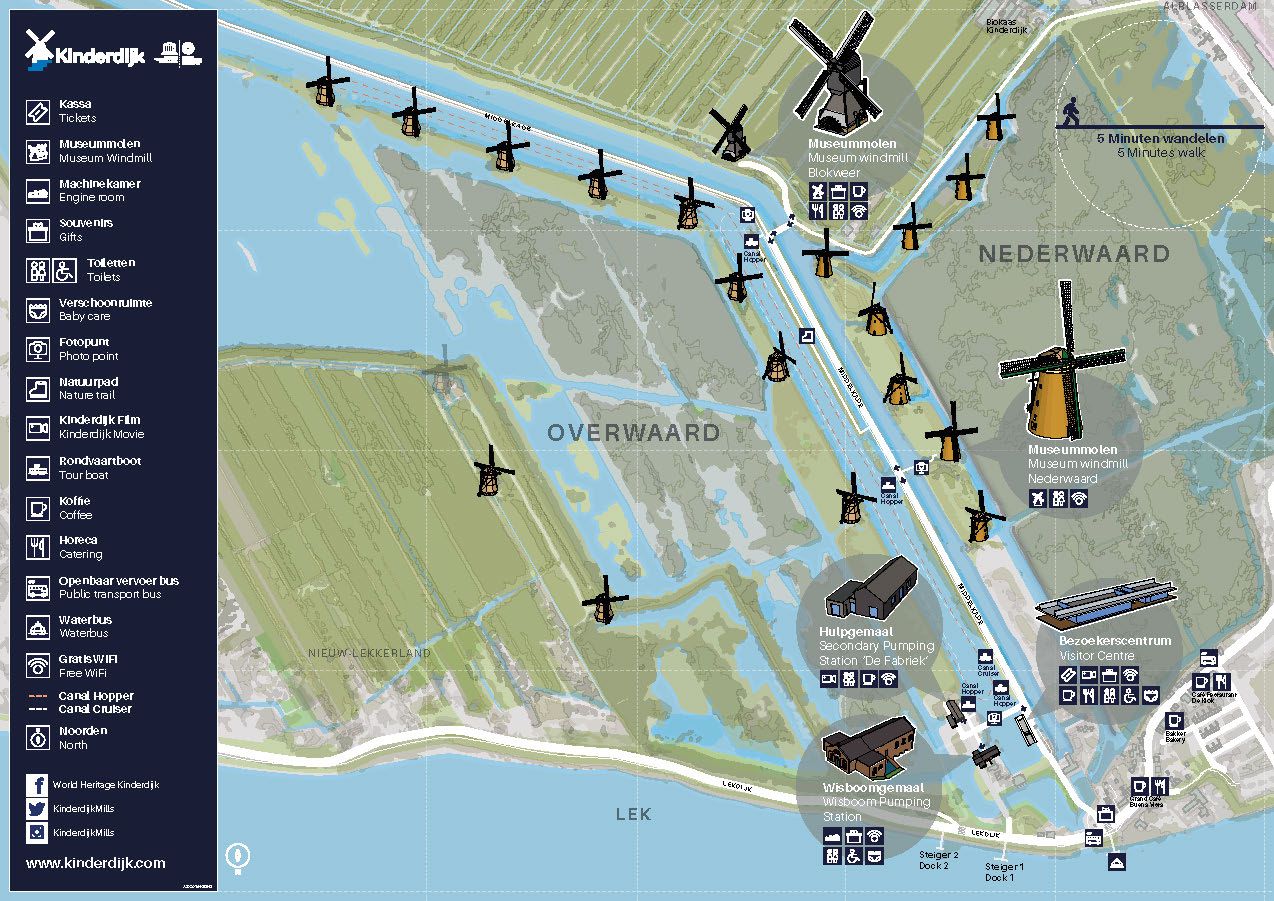 Map design
One of the key attributes for tourists is the map. We have designed a map for the area which includes the following elements
Overview of the area and lower/higher atria
Locations of the Mills/Musea and their facilities
Routes and walking distances
Look and feel to match the Kinderdijk branding