Wayfinding Tools
A signage designer is not only using the computer as center of the universe but uses different kind of tools to complete the (design) job.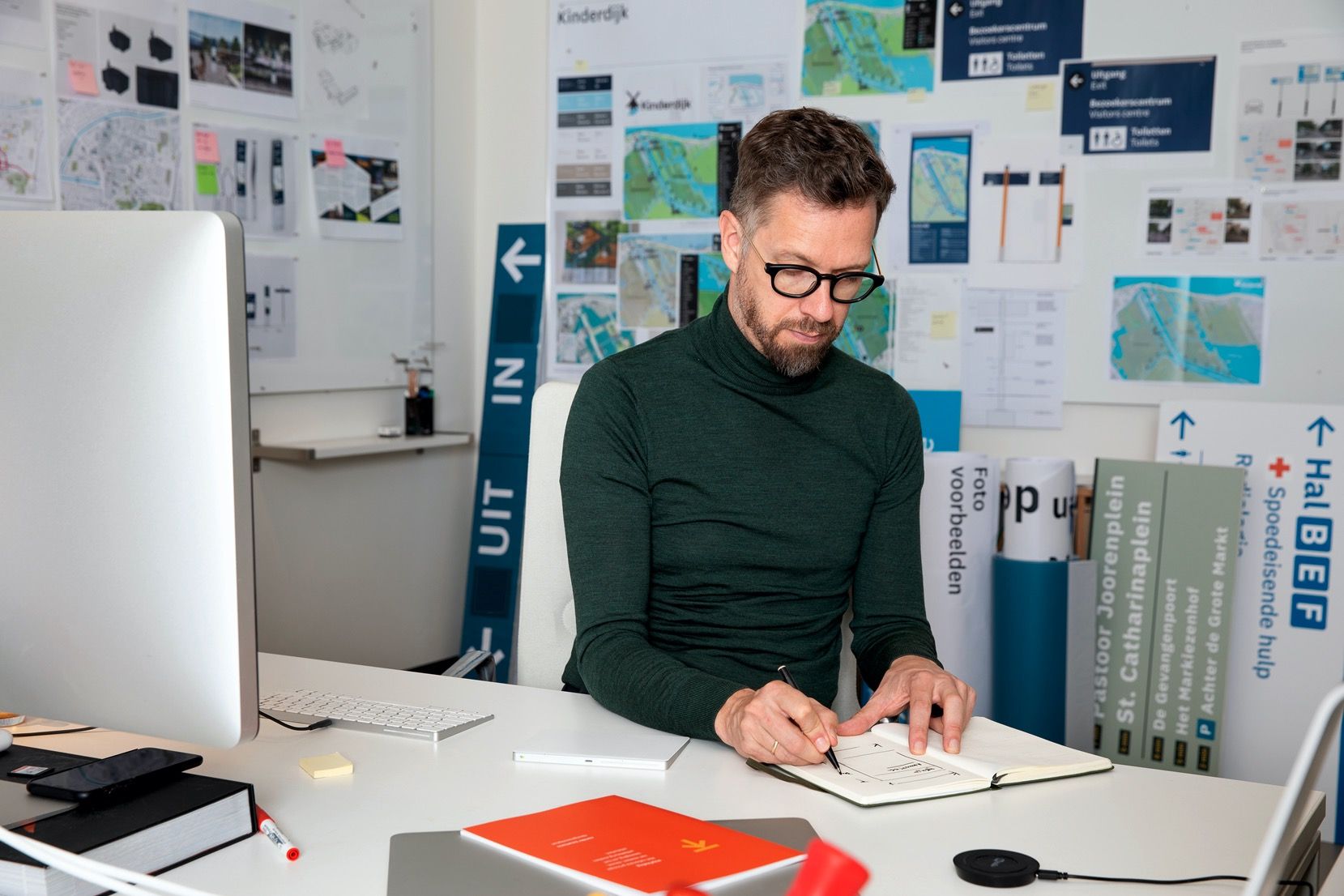 In this article I've compiled a list of most important tools that I use to design, create and produce signage, wayfinding and other related design products.
Top 10 of most important tools
The Fundamentals of Typography – A great book full of examples about designing with type.
Stanley Tape Rule – Made of steel, one of the most important hand tools I use to quickly measure something.
Stainless steel ruler – Excellent for measuring narrow size items, exact to the millimeter.
Steel caliper – To measure the distance between two symmetrically opposing sides and to measure the thickness of materials.
AcrySign color samples – Material color may differ from standard color systems like Pantone, therefore I use a sample chain to check the color.
PANTONE Color Bridge Coated – Pantone Color Matching System (PMS) is the worlds standard color usage system, can't live without it. Most design studios (graphic) work with PMS.
Sikkens RAL – A color system mainly used used for paint colors. On of the most popular color is RAL 9010 (white).
Black permanent Fineliner – Using it all day for writing, designing, quick scketches and more. Using dozens of them.
Srewdriver – The small srewdriver represents a variety of machinery used to develop & create signage systems.
Calculator – To use for design calculations, mathematic relations, finance and more.
More items on the list
To complete the manufacturing part at the company we use various machinery like: Vinyl cutter & plotter, laser engraving, laser cutting and CNC engraving machinery. The design elements are developed with the Adobe Design Suite CS3, we especially work with Adobe Illustrator which is the probably best professional drawing program (in my opinion) for creating vector based design & signage systems. Other programs like Autocad and specific engraving software are used to manufacture the products. We make use of 3rd parties for painting jobs and creating metal structures.
More tools and assets
Wayfinding Tools and Assets
Learning content
Online courses
Used by design professionals