Symbol Sign collection
This is a collection of 50 common used signage symbols. Designed to kickstart your next wayfinding project.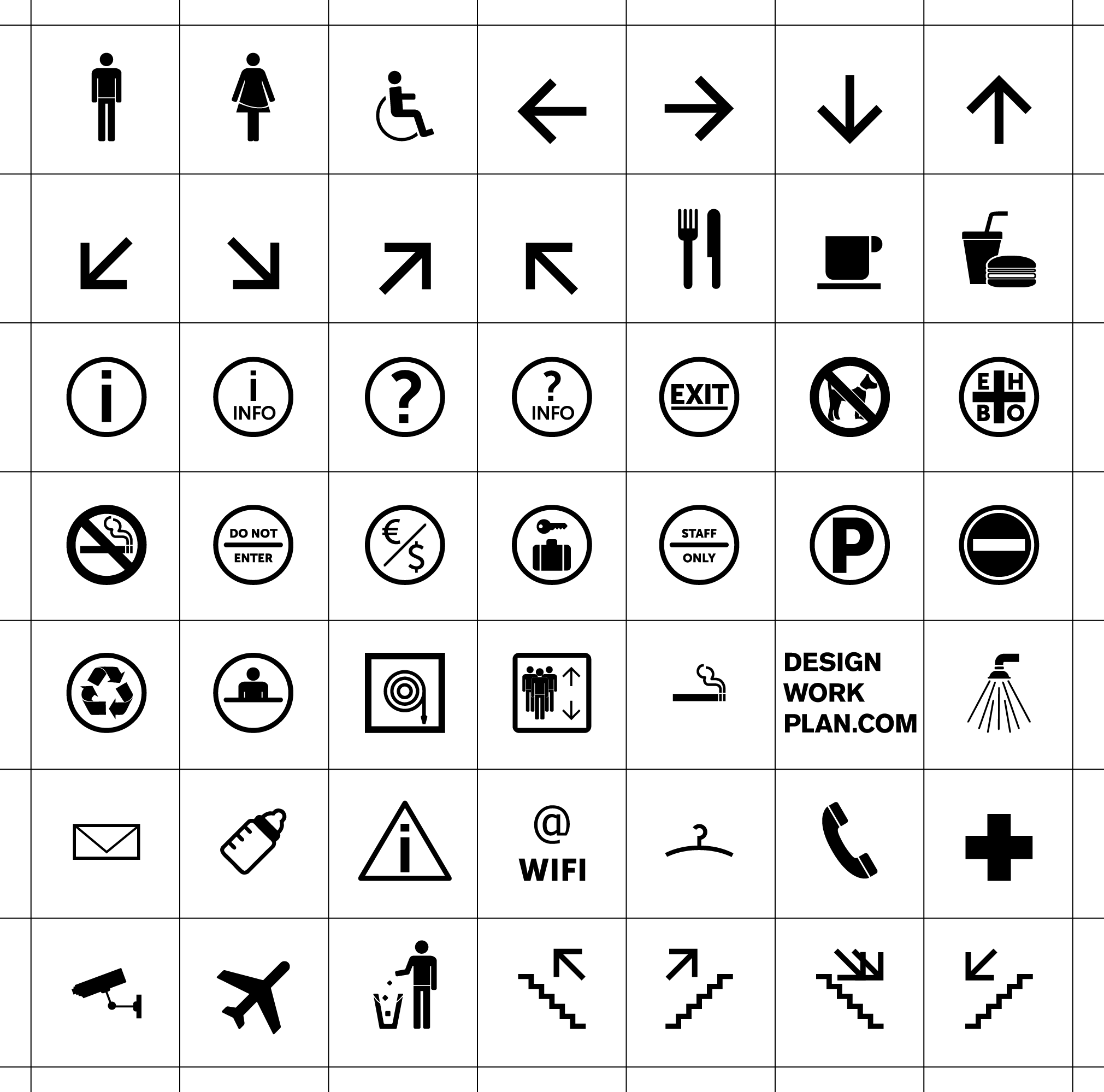 Symbol sign collection
All the symbols have been designed & created by Sander Baumann and set to the proportions of a regular typeface, so you no longer need to copy/paste the symbols into your designs.
In this free collection I have added common used symbol signs for public services such as Toilets, Telephone, First Aid, Elevator, Information, Restaurant, Coffee Shop, Smoking, Baby, Recycle Icon, Shower, Reception desk, Arrows collection and much, much more.
The symbol signs can be used for signage & wayfinding projects. The complete symbol collection is optimized for reproduction methods such as engraving, laser engraving/cutting, screen printing and self adhesive film to manufacture the signs you need.
Details
The symbol signs have been designed for good readability and functionality, when installing the typeface into your computer the typeface symbol signs is added to your system, I have set the icons to match the most common letters for the symbols, for example F = female, M = male, d = disabled, L = arrow left, R = arrow right, U = arrow up, D = arrow down, and so on. This allows you to quickly add the symbol sign you need.
Free to download
50 symbol signs
For personal and/or commercial use
Creative Commons Attribution
When using chrome browser, click right to save as 3.0