56 Free Arrow Symbols & Icons
Professional edited free vector arrow symbols & icons for personal and/or commercial usage. This collection of arrow symbols can help you in your art & design.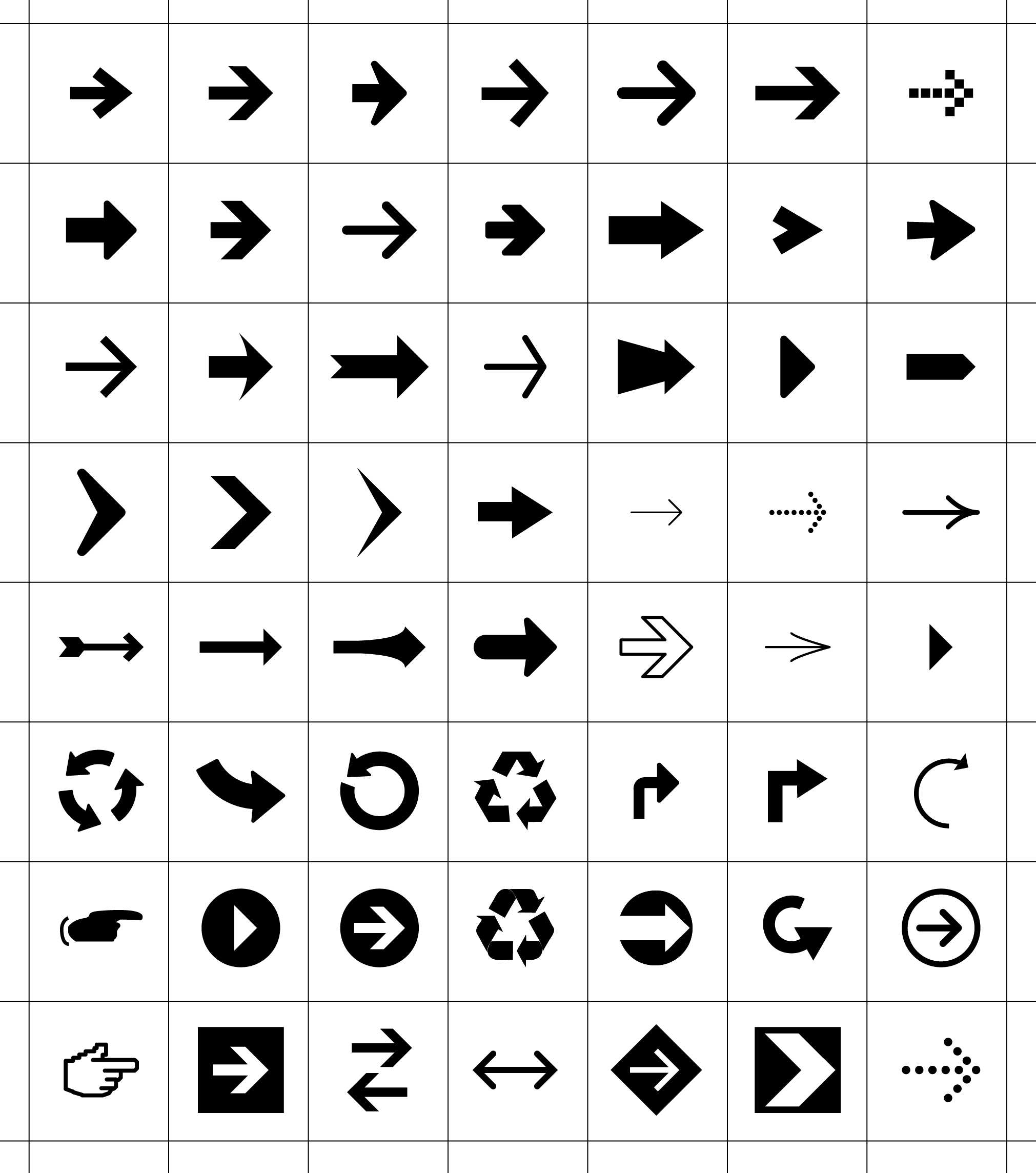 Vector Arrow
Arrows originate from pointing with the human finger towards a direction. In todays graphic design arrows are widely used in all kinds of forms and shapes.
This collection of arrows are designed for environmental graphic design, signage and wayfinding. The arrows are designed from a legibility perspective and should instantly be recognized as showing a direction. The collection is designed by graphic designer Sander Baumann and now released for you to use in your designs.
When you start a design for wayfinding or signage it is important to choose a arrow that fits your overall design scheme. Use the arrow on a high contrast for maximum exposure and readability. This collection had 56 different arrow designs, experiment with the arrows in your artwork/design scheme. Below you will find a few examples of the arrows at work.
Download
The 56 free vector Arrow Symbols & Icons are created under Creative Commons Attribution 3.0, meaning the vector images can be used either for personal or commercial purposes and may be changed to your own ideas, if you will credit my work or the website it will be highly appreciated.
Free to download
56 vector arrows
For personal and/or commercial use
Creative Commons Attribution 3.0
When using chrome browser, click right mouse to save zip file as
Arrow Pro Asset Toolkit
We have developed a professional paid arrow toolkit with over 448+ arrow symbol signs and a 44+ pages manual. Download at our tools section today.